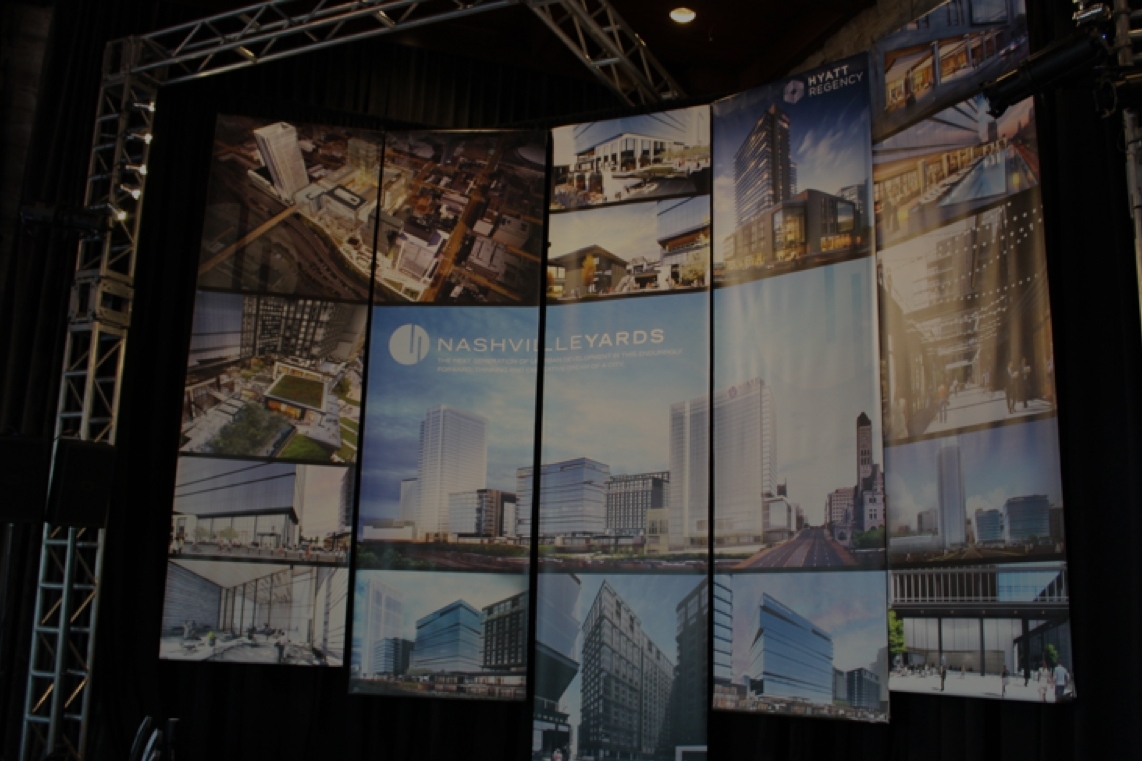 16
Nashville Yards will span more than 16 acres of land at the gateway to downtown nashville, and will feature new residential, retail, entertainment, office, and green space.
Supporting the reimagined gateway to Music City
Stones River Group facilitated the successful rollout of Nashville Yards, an unprecedented, $1 billion development project in the heart of downtown Nashville, supporting web and social media content, media engagement, and community relationship development. Additionally, SRG planned a groundbreaking event in January 2018 with community officials, business and industry leaders, and statewide media that featured the implosion of a 12-story building.
"SRG PROVIDES INVALUABLE COUNSEL TO OUR FIRM ON A WIDE RANGE OF BUSINESS, GOVERNMENT and COMMUNICATIONS MATTERS. WE HOLD THE FIRM AND ITS PRINCIPALS IN VERY HIGH REGARD."

- CARY MACK, SOUTHWEST VALUE PARTNERS
The groundbreaking event attracted broad attention from local residents and the press. Hundreds of Tennesseans traveled downtown to watch the implosion live from viewing areas around the city. The event earned media coverage around the country, with more than 300 stories about the groundbreaking running in media outlets in 38 states, including 44 articles in Tennessee alone.
The development has been heralded by the leading business journal as "a project unlike anything Nashville's ever seen" and "one of the biggest and most high-profile developments happening in Greater Nashville." SRG continues to provide ongoing public affairs support for the Nashville Yards project.
The Nashville chapter of the Public Relations Society of America recognized SRG's work on the Nashville Yards project with an "Award of Merit" at the 2018 Parthenon Awards ceremony and two Parthenon awards at the 2019 Parthenon Awards ceremony.