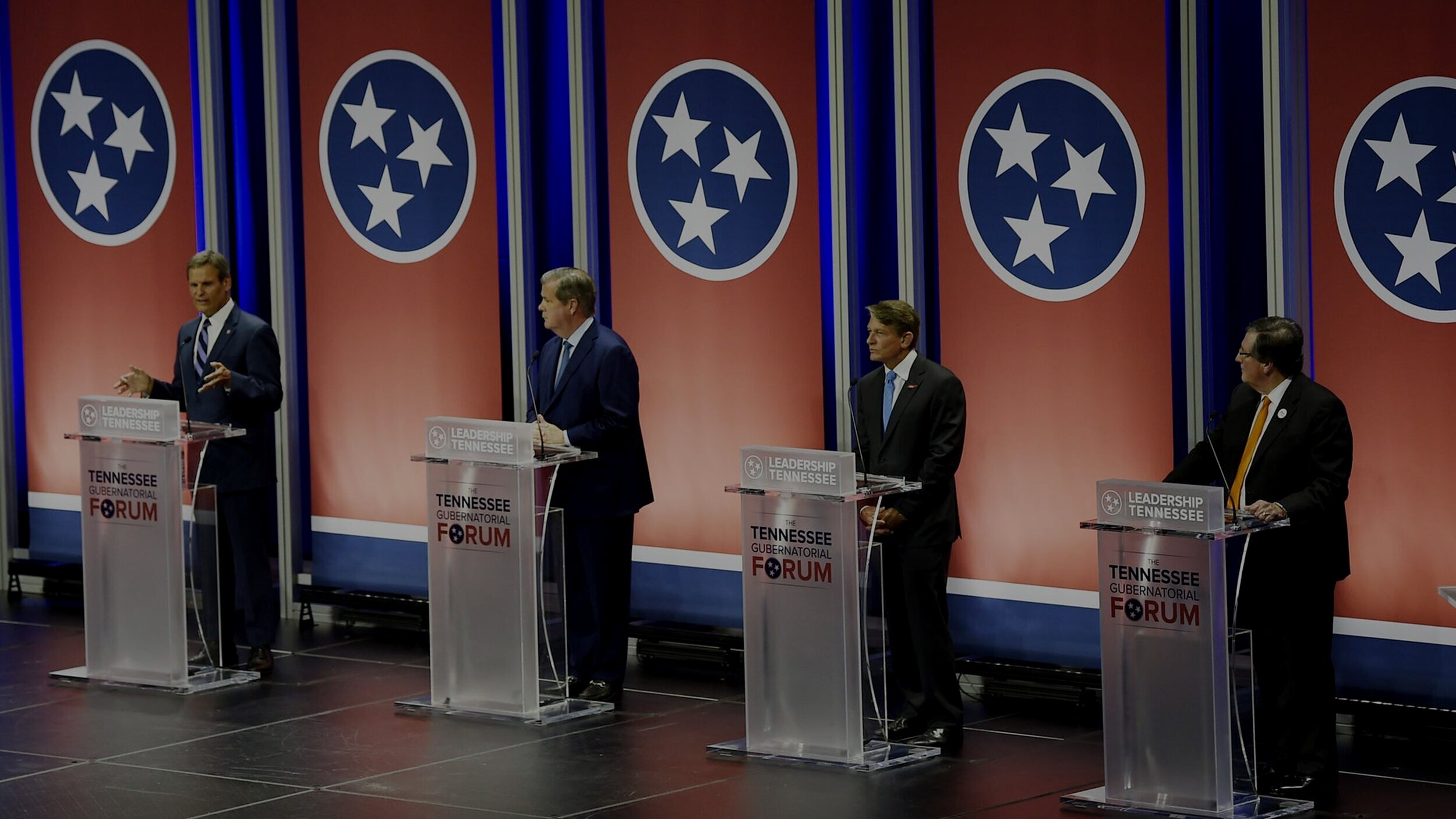 Leadership Tennessee Gubernatorial Forum
68K
More than 68,000 viewers watched The Tennessee Gubernatorial Forum via Facebook alone.
Shaping the conversation in the race for governor
When Tennessee faced the difficult decision of electing a new governor in 2018, Leadership Tennessee partnered with Stones River Group to plan and produce The Tennessee Gubernatorial Forum, a statewide televised event featuring candidates from both political parties. The forum was designed to provide Tennesseans an important opportunity to learn about the candidates and better understand their policy positions.
After researching media footprints and historic debate and forum structures, SRG developed a plan to brand and execute on the vision presented by Leadership Tennessee. SRG worked to schedule the candidates and identify television and print media partners that would guarantee statewide reach. SRG helped identify moderators, secure an event venue at Lipscomb University, and also managed the technical production of the forum. Ultimately, five of the six major gubernatorial candidates participated in the event and thousands of Tennesseans tuned in online or on television to watch the discussion.
"Some key differences between Tennessee's top-tier gubernatorial candidates began to emerge Tuesday, as the group tackled a host of topics from battling the opioid crisis and improving education to how best to help struggling rural areas."
– The Tennessean
The Tennessee Gubernatorial Forum was televised in all six Tennessee media markets and was the cover story on seven major Tennessee newspapers, including the three largest papers in the state. Further, the forum helped shape the conversation of the race. The next morning, the Tennessean's headline declared, "DIFFERENCES EMERGE," as candidates used the forum as an opportunity to distinguish themselves from their opponents.